Pets reduce stress
Interaction with cats and dogs has stress-relieving benefits.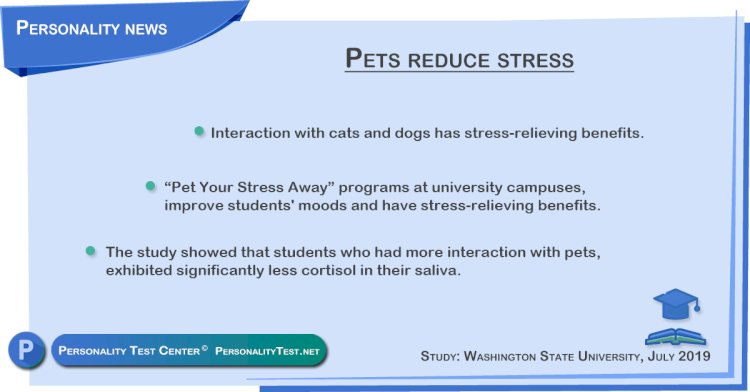 pets reduce stress
by Washington State University
Main titles
"Pet Your Stress Away" programs at university campuses, improve students' moods and have stress-relieving benefits.
"Just 10 minutes can have a significant impact. Students in our study that interacted with cats and dogs had a significant reduction in cortisol, a major stress hormone." - Patricia Pendry, associate professor in WSU's Department of Human Development.
The study showed that students who had more interaction with pets, exhibited significantly less cortisol in their saliva.
"We already knew that students enjoy interacting with animals, and that it helps them experience more positive emotions. What we wanted to learn was whether this exposure would help students reduce their stress in a less subjective way. And it did, which is exciting because the reduction of stress hormones may, over time, have significant benefits for physical and mental health." - Patricia Pendry.
Source: Washington State University