Predicting schizophrenia
Machine learning technology is being used to predict schizophrenia to a higher degree of accuracy than previous conventional methods.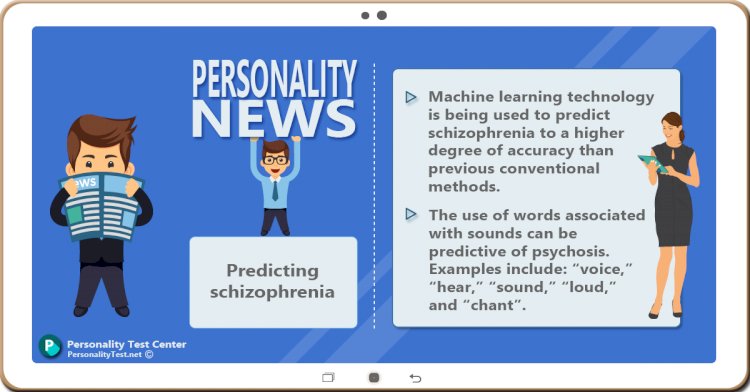 predict schizophrenia
Main titles
The use of words associated with sounds can be predictive of psychosis. Examples of these sound words are: "voice," "hear," "sound," "loud," and "chant".
Another indicator of psychosis that has been quantified with the new machine learning method is low semantic density, or vagueness.
Those speaking with low semantic density are those that provide little details or substance, unless prompted.
When combined, the above two variables can predict to a high degree of accuracy whether an at risk person will later develop psychosis.
"Trying to hear these subtleties in conversations with people is like trying to see microscopic germs with your eyes. The automated technique we've developed is a really sensitive tool to detect these hidden patterns. It's like a microscope for warning signs of psychosis." - Neguine Rezaii, Harvard Medical School, Department of Neurology.

"Our finding is novel and adds to the evidence showing the potential for using machine learning to identify linguistic abnormalities associated with mental illness,". - Elaine Walker, an Emory professor of psychology and neuroscience.