Past experiences shape what we see more than what we are looking at now
A lot of the information shaping current perceptions comes from what we have experienced before.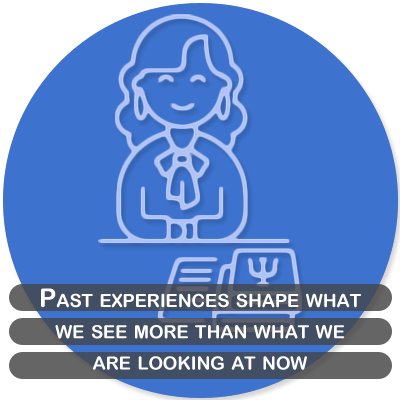 past experiences and behavior
Main titles
"The work supports the theory that what we recognize is influenced more by past experiences than by newly arriving sensory input from the eyes," says Biyu He, PhD, assistant professor in the departments of Neurology, Radiology, and Neuroscience and Physiology.
The modern brain, tries to follow the survival mode of our ancestors and therefore likes to fill in the blanks. If it detects orange among some leaves, it may assume that it's a tiger.
The study involved an experiment whereby participants were shown blurred images and asked to name them. The participants were more than twice as likely to name the images successfully, after looking at the clear images.
Source: nyulangone.org