What is the meaning of life? Ask a conservative
A new USC Dornsife-led psychology study shows that conservatives, more so than liberals, report feeling that their lives are meaningful or have purpose.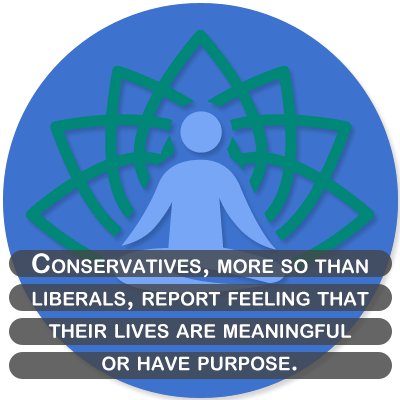 Meaning of life
Main titles
"Finding meaning in life is related to the sense or feeling that things are the way they should be, and that there is a sense of order," said David Newman, a doctoral candidate at USC Dornsife's Mind and Society Center. "If life feels chaotic, then that would likely dampen your sense that life is meaningful."
Results were adjusted for religious beliefs.
"There is some unique aspect of political conservatism that provides people with meaning and purpose in life," - according to the researchers.
It doesn't pay to make hasty decisions though, based on someone's political leaning.
"It doesn't mean that every conservative finds a lot of meaning in their life and that every liberal is depressed," Newman said.
Study: USC Dornsife